Zhou Jianyuan, a member of the Party Leadership Group and Deputy Director of the Hunan Provincial Department of Science and Technology, and his delegation made a research visit to Uplon Science and Technology
---
In order to implement the guiding spirit of Zhang Qingwei, Secretary of the Provincial Party Committee, in Huaihua's research instructions, and according to the deployment of the Party Leadership Group of the Provincial Department of Science and Technology to carry out the research activity of "going out of the organ and serving actively", Zhou Jianyuan, a member of the Party Leadership Group of the Provincial Department of Science and Technology and deputy director of the Provincial Department of Science and Technology, and a delegation led by Zhou Jianyuan, visited the company on May 24 to conduct research and guide the work. Huaihua Municipal Government, the Municipal Science and Technology Bureau, the Department's Rural Division, the Department of High tech, the Chinese County Government, the Chinese County, Zhang Zhenhua, Chairman of the Company, accompanied the reception throughout the whole process.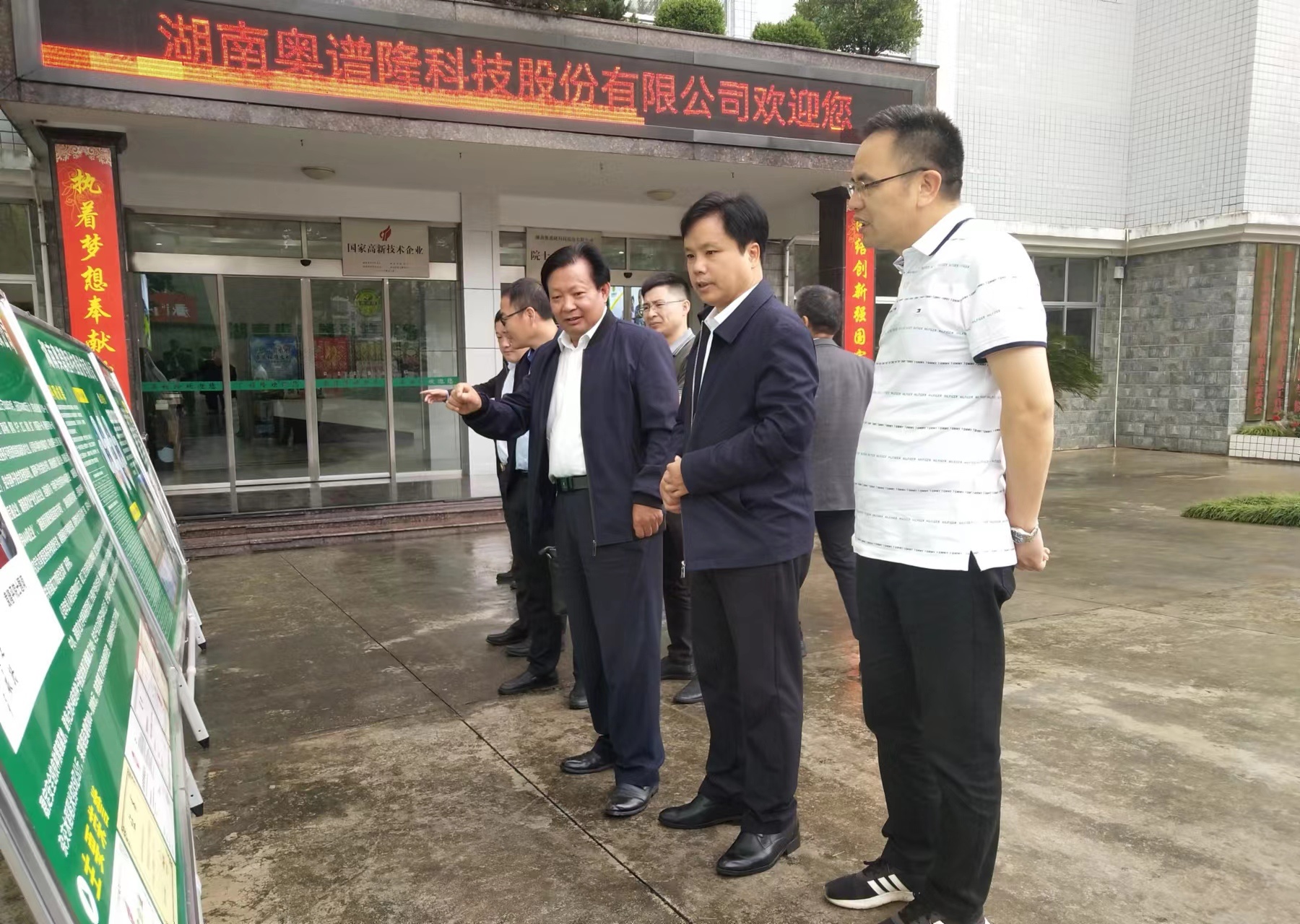 Zhou Jianyuan, deputy director of the company, had a detailed understanding of the company's technological innovation, production and operation, agricultural science and technology services and needs. He emphasized that the seed industry is the "chip" of agriculture. It is necessary to strengthen the deep integration of industry, university and research, increase innovation in the seed industry, ensure the effective supply of seeds, provide strong support for food production, promote the increase of income of farmers with high agricultural yield, and help the rural revitalization and development. He fully affirmed the scientific and technological innovation achievements of the company, encouraged the company to continuously increase innovation investment, and said that the provincial science and technology department would actively provide good services.
The Chinese county also pays close attention to and supports the development of the company. The Chinese county science and technology expert service team has always arranged the provincial scientific and technological talents from three districts, the deputy secretary of the Party Committee of Hunan Agricultural University, and the hybrid rice expert Duan Meijuan to help the company innovate and develop.